This post was originally published on this site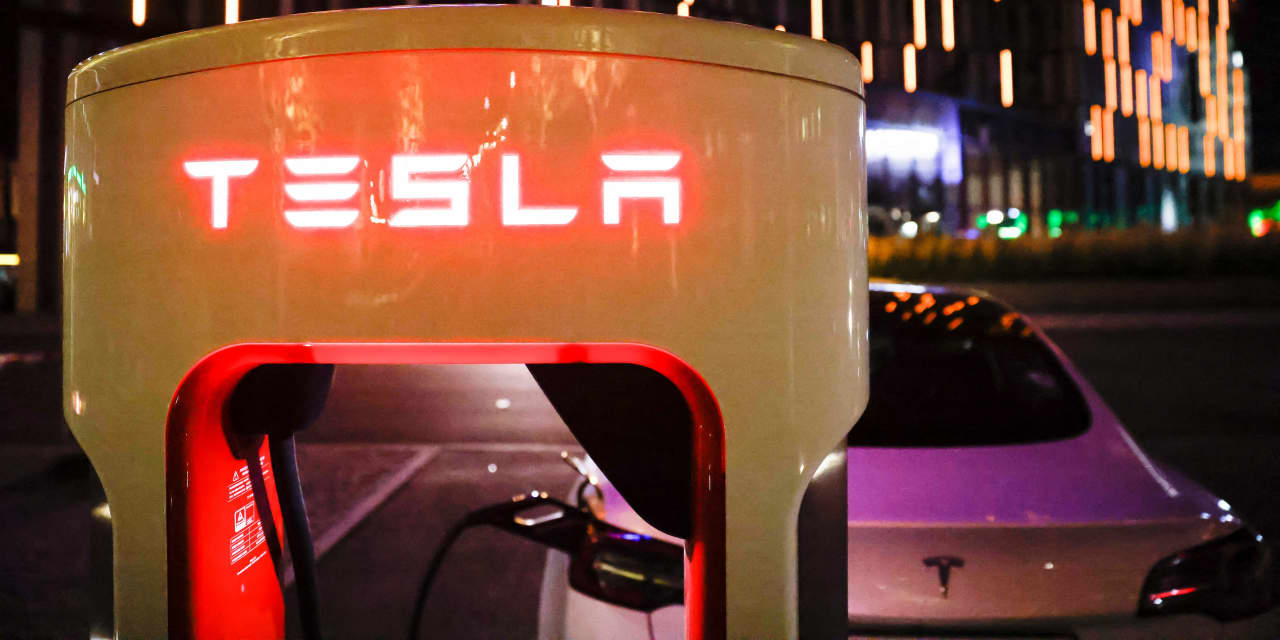 Here are some of the biggest movers of the day:
Stock gainers:
POSCO Holdings Inc.
PKX,
+16.10%
shares surged 15% after South Korea reintroduced a ban on short selling in a bid to level the playing field between retail and institutional investors.
Birkenstock Holding PLC
BIRK,
+2.49%
was up 0.8% as analysts weighed in with mostly bullish ratings on the stock as the lockup period after its IPO expired.
Shares in Ryanair Holdings PLC
RYAAY,
+3.81%
jumped 4% after the low-cost airline said it would pay its first ever dividend following record results this summer that saw its profits surge 59%.
Lumen Technologies Inc.'s stock
LUMN,
+14.29%
rose 11% after a Securities and Exchange Commission filing showed Chief Executive Kate Johnson scooped up nearly $1 million in stock in the wake of a historic one-day selloff for the telecommunications company.
Organigram Holdings Inc.'s stock
OGI,
+19.83%
soared 16% after the company said it is getting a fresh C$124.6 million ($91.3 million) investment from British American Tobacco PLC, with plans to hunt for deals in the down-beaten space.
BioNTech SE's stock
BNTX,
+4.85%
rose 5%, after the company posted a surprise profit for the third quarter and revenue that beat estimates, even as it was hit by lower COVID-19 vaccine revenue.
Bluegreen Vacations Holding Corp.'s stock
BVH,
+106.11%
soared 106%, after Hilton Grand Vacations announced a deal to buy it for $1.5 billion in cash, or a premium of 111%.
Celldex Therapeutics shares
CLDX,
+11.74%
jumped more than 12% after the company released positive clinical trial results for its lead asset in both chronic hives and an inflammatory skin disease.
Stock decliners:
Shares in Kodiak Sciences Inc.
KOD,
-12.60%
dipped 7% after the biotech company outlined plans to launch an additional pivotal study looking at the effectiveness of its tarcocimab tedromer drug following talks with US regulators.
Tesla Inc.,'s stock
TSLA,
-0.91%
reversed early gains to trade down 2% after CEO Elon Musk told German workers he plans to build a low-cost electric vehicle there.
Paramount Global Inc.'s stock
PARA,
-8.72%
fell 9% to lead S&P 500 decliners after BofA downgraded the stock to underperform from buy and said the company should consider asset sales.
Honorary mention: WeWork Inc.'s stock
WE,
-24.73%
was still halted for news, as it has been since before the market open. The troubled flexible workspace company did not respond to a request for comment regarding the halt. The stock was up 35.3% in the premarket before the halt