This post was originally published on this site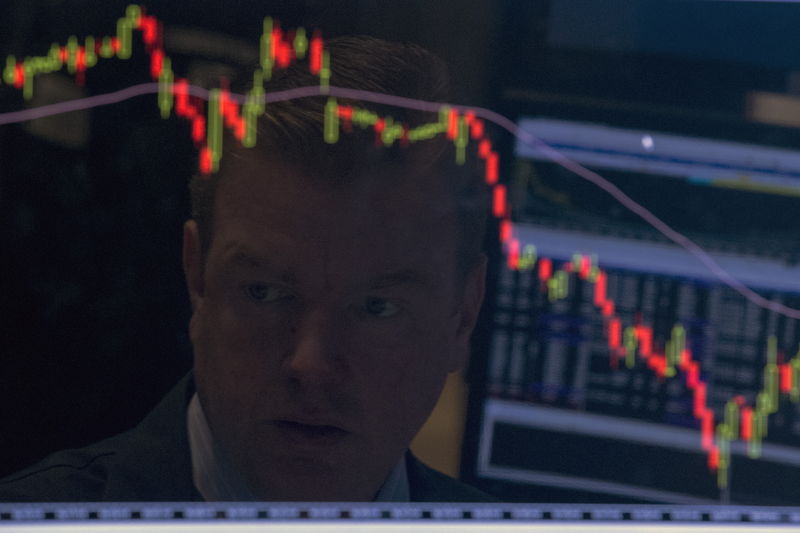 Investing.com — U.S. stocks extended their losses midday Wednesday as grim economic data and earnings finally overshadowed Federal Reserve dollars and underscored how much repair the global economy will need when it restarts.
By 11:45 AM ET (1545 GMT), all three major indices were extending earlier losses. The Dow Jones Industrial Average was down 660 points, or 2.75%. The S&P 500 was down 2.9% and the Nasdaq Composite was down 2%. They had posted rises of between 2.4% and 4.0% on Tuesday, all hitting their highest levels in over a month.
The market was brought down to earth by the biggest-ever monthly drop in retail sales in March, a set of data that didn't even include the full impact of the lockdowns that have been imposed across the country in stages. Retail sales fell by 8.7%, with autos and discretionary items hit particularly hard. Core sales, which exclude autos, fell by a slightly better-than-expected 4.5%.
There was equally bad news from the nation's factories. Industrial output fell 5.4% in March, another number that far exceeded even the worst monthly falls during the 2008/9 recession. Manufacturing output fell even more acutely, by 6.3%. The Empire State Manufacturing index, which tracks factory activity in New York state, likewise plummeted to a record low of -78.2.
Those numbers were also reported in a raft of sharp falls in earnings at the country's biggest banks, which all reported spikes in provisions against bad loans. Bank of America (NYSE:BAC) stock fell 6.3% and Citigroup (NYSE:C) stock fell 4%.
There was positive news from the airline sector, where stocks rose across the board early on in response to the bailout agreement secured late on Tuesday with the federal government. But even in this sector, stocks reversed early gains to trade broadly mixed.
United Airlines (NASDAQ:UAL) stock fell 2.8%, while Delta Air Lines (NYSE:DAL) stock was down 4.5% and American Airlines (NASDAQ:AAL) stock was down 2.8%.
Among the outperformers was UnitedHealth (NYSE:UNH) stock, which rose 2.1% after the health insurer said it had seen no substantial impact to profitability from the pandemic so far. It thus was able to stick to its guidance for the year, in contrast to many companies that have had to pull theirs due to the acute degree of uncertainty.
Tesla (NASDAQ:TSLA) was also among the gainers after a report showing its factory in China returned to life in March as lockdowns eased. Tesla stock rose 1% to its highest in five weeks.
Oil and gas stocks remained under pressure as crude futures fell below $20 again after the International Energy Agency warned that the world market would remain extremely oversupplied in the near term and the Energy Information Administration reported a record rise in U.S. crude stockpiles. Occidental Petroleum (NYSE:OXY) stock was down 12.4%, while Exxon Mobil (NYSE:XOM) stock was down 6.8%