This post was originally published on this site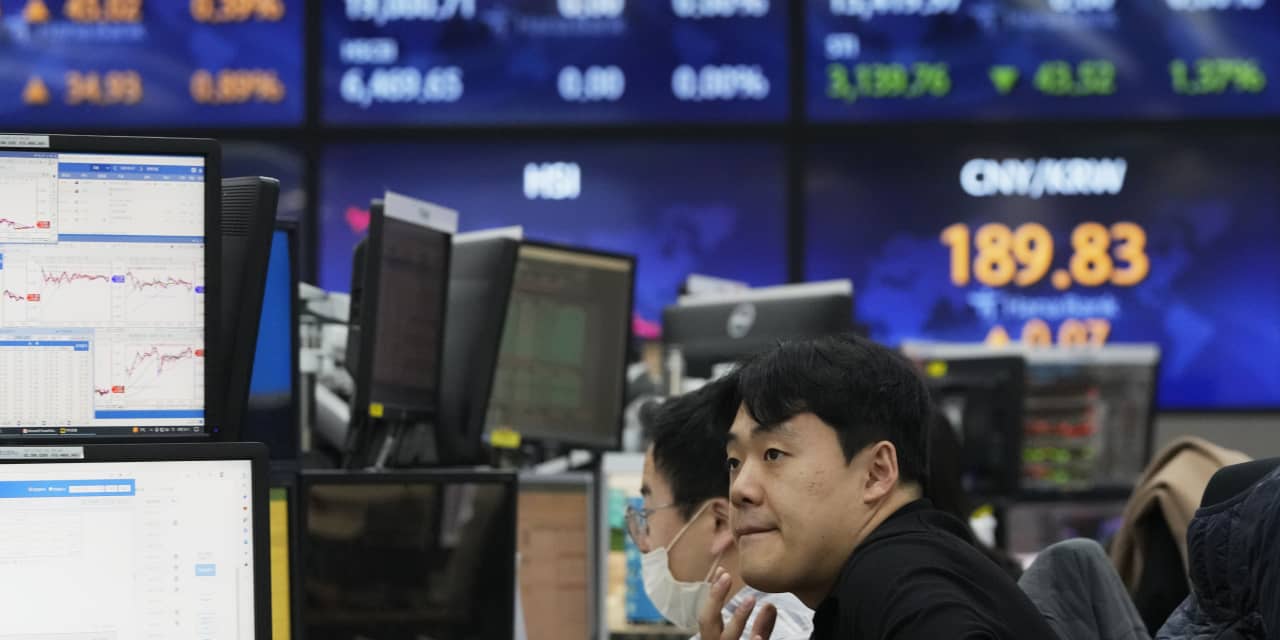 A U.S.-listed exchange-traded fund that tracks the South Korean stock market is surging toward its best day since April — and potentially its best since 2020 — after South Korean financial regulators reimposed a ban on short selling.
The iShares MSCI South Korea ETF
EWY
was up 5% in midday trade in New York, fetching $62.63 per share, according to FactSet data. It is on track for its biggest gain since January, and potentially the biggest since March 2020 if the ETF continues to climb into the close.
The move in U.S. hours follows a stunning session in South Korea, which saw the Kospi
KR:180721,
an index of all common stocks traded on the Korean Stock Exchange, gain 5.7%, the biggest advance since March 25, 2020, according to FactSet data.
See: LG Energy's shares surge, leading battery stocks rally on short selling ban
A rally in South Korean stocks lifted broader emerging-market indexes as investors cheered regulators' decision to bar short selling until the end of June. The iShares MSCI Emerging Markets ETF
EEM
was up 0.8% in recent trade at $38.76 a share.
Traders rushed to close out short positions after the decision was announced, helping to push the market higher, according to Shinhan Securities.
South Korean regulators said they decided to reimpose the ban to allow for the expansion of a probe into investment banks that allegedly abused short-selling to boost profits, according to a Dow Jones Newswires report.
An earlier iteration of the ban was lifted back in 2021.