This post was originally published on this site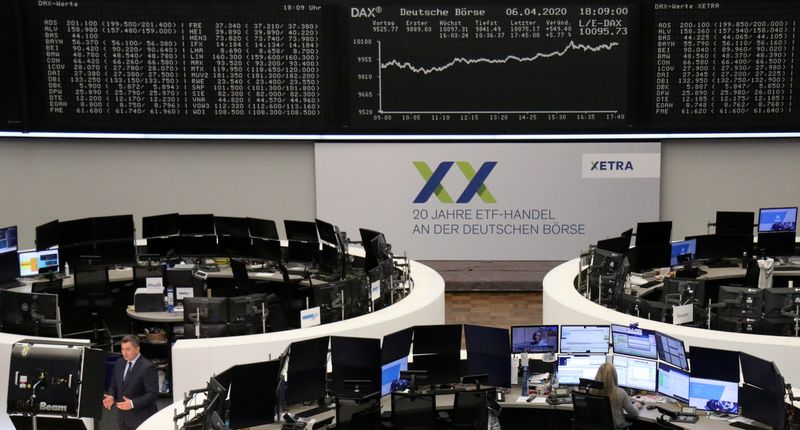 The pan-European STOXX 600 index (STOXX) rose 2.7% at 0716 GMT – hitting its highest in almost a month, with governors of several hard-hit U.S. states pointing to tentative signs the outbreak might be starting to plateau.
Spanish (IBEX) stocks jumped 2.2% as coronavirus deaths slowed for a fourth day on Monday, prompting the government to contemplate a gradual easing of a nationwide lockdown.
The benchmark STOXX 600 index has now gained more than 22% since hitting an eight-year low in March, but remains more than 24% below its February record high, when the worldwide spread of the novel coronavirus sparked a virtual halt in business activity.
France's Thales (PA:TCFP) on Tuesday became the latest major company to slash its dividend and suspend profit forecasts, but its shares rose 1.8% after it said it had signed a new 2 billion euro ($2.17 billion) credit facility to shore up liquidity.