This post was originally published on this site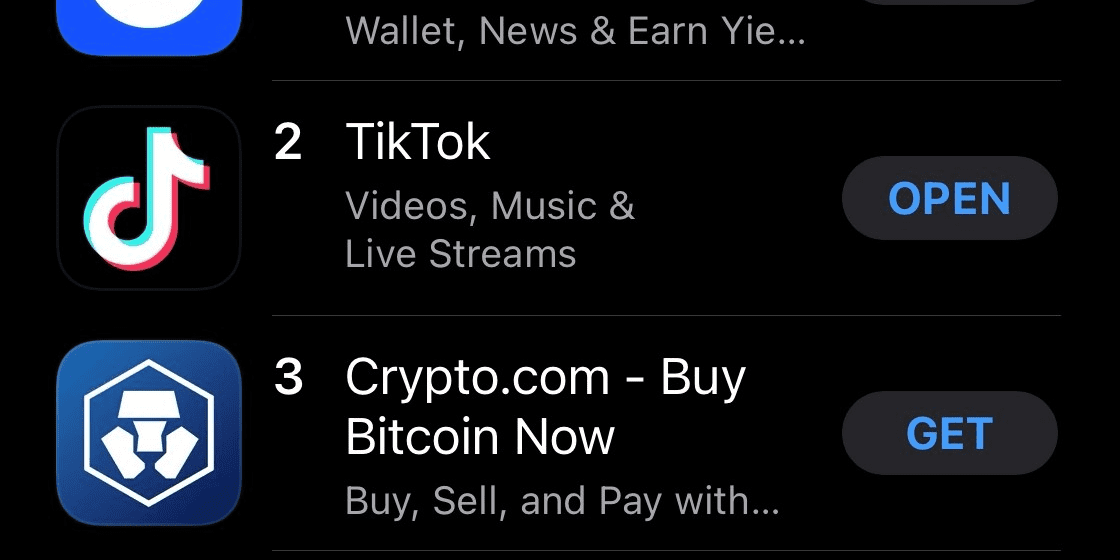 Appetite for crypto may be nearing another level of unbridled enthusiasm, at least by gauging the top Apps being downloaded on Apple's App store.
The U.S.'s No. 1 crypto exchange Coinbase GlobalBTCUSD was in pole position, at last check on Apple's platform, but in the No. 3 spot, just behind popular social-media app TikTok, was rival crypto platform Crypto.com.
Crypto.com…