This post was originally published on this site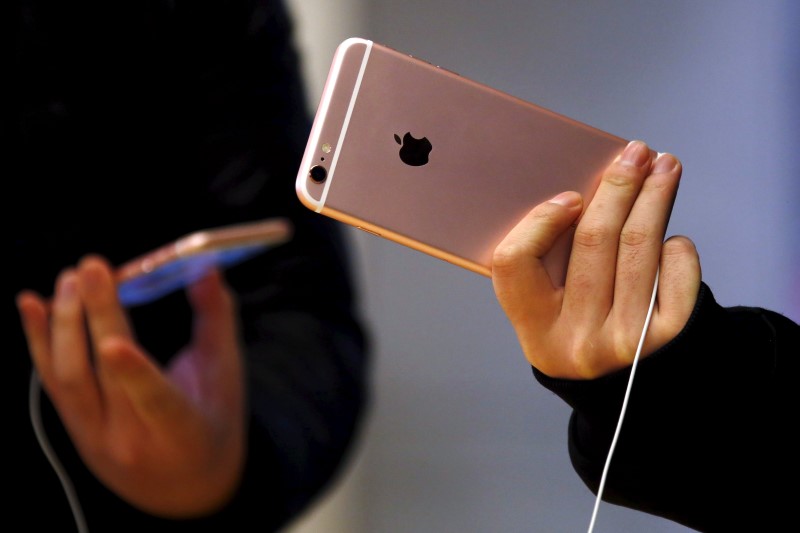 Investing.com – The ongoing measures from government worldwide to contain the Covid-19 pandemic has led Apple to shutter most of its stores, raising fears of a slump in iPhone sales, but the room for growth in its services and wearables continues to fill some on Wall Street with optimism.
Apple (NASDAQ:AAPL) rose 2%.
Apple's services and wearables units have room to grow, UBS said, after its survey of iPhone users across four geographies showed that 31% of iPhone owners are spending less than $1 each month on the App Store, underscoring the potential for spending to rise in the years ahead.
The number of respondents interested in Apple Arcade, Apple's monthly gaming subscription offering, jumped to 39% from 31%. While the percentage of iPhone owners who own Airpods or an Apple Watch remained low at 12% and 17%, respectively, UBS said.
With coronavirus disruptions to the global economy likely to continue to hurt demand and prompt Apple to delay its 5G iPhone launch, set for the Fall this year, UBS cut its expectations for iPhone sales by 16% to 162 million units.
But iPhone demand will return strongly in 2021, with UBS estimating a 30% increase in unit sales to about 210M million units.
Others on Wall Street are also betting on Apple delaying its 5G phone rollout until the holiday season.
"The Key 5G iPhone product launches set for the Fall delays into the holiday season and normalizing US and Europe consumer demand trajectory into Fall timeframe, while demand across China rebounds modestly into the June and September quarters, however with some clear demand destruction," Wedbush said.